Planning a Forward-Looking Public Park
Planning is a major activity for the Friends of Silverwood Park (FoSP). Because they have prime responsibility for "development and maintenance" of Silverwood, FoSP Board members, staff and volunteers must consider a wide variety of park uses while focusing, at the same time, on a primary vision of regenerative agriculture education.
Agricultural Features
Silverwood's agricultural demonstration areas are still in their infancy. The Friends of Silverwood Park work with Dane County and other partners in creating these features with three target audiences in mind.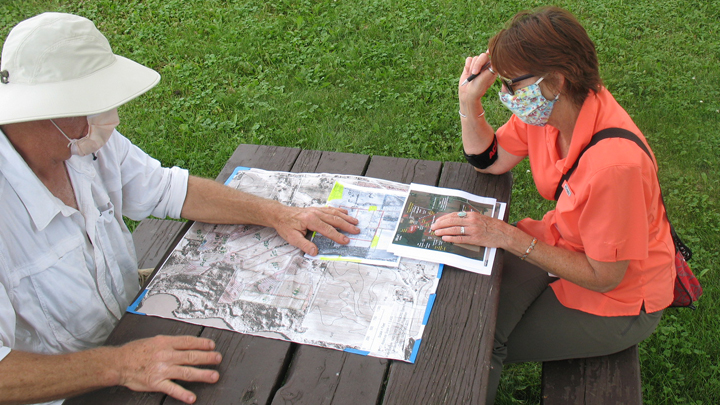 Future Facilities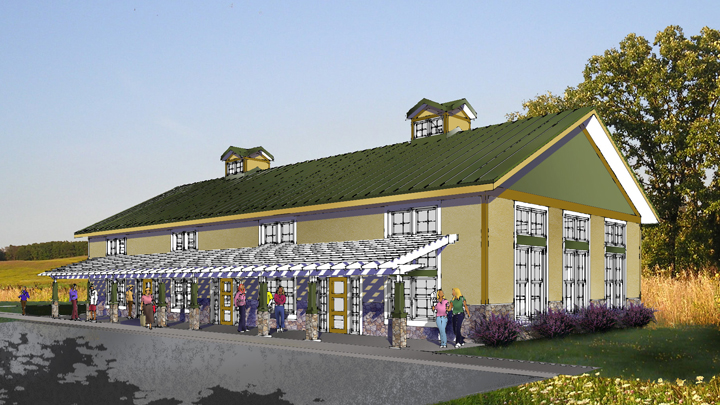 Silverwood Park is a "work-in-progress." The Friends of Silverwood envision a regional public facility that provides hands-on education about regenerative agriculture and associated topics.
As stated in Dane County's Silverwood Park Master Plan, the park will be a demonstration area for the public to learn about a variety of agricultural topics.
Also envisioned are a learning center that allow for classes in all seasons, and a dormitory and/or cabins that allow some learner-visitors to stay overnight at the park to provide an immersive experience.
Agricultural Demonstration Areas

Above, a contractor, donor and FoSP Board member discussed installation of the Pollinator Prairie in 2016. As a park dedicated to regenerative agriculture education, Silverwood's demonstration of farming "best practices" that promote regeneration of the soil, etc., are of primary importance.  As the park is further developed, planning for the  demonstration areas that give visitors ideas about how to profit from farming while practicing meaningful land stewardship is a significant responsibility of the Friends.
Fulfillment of the Silverwood Master Plan

Most Dane County parks have guiding documents - Master Plans - that plan for the development of the park, its physical facilities, resources and potential uses.  Silverwood Park's master plan was approved by the Dane County Board in 2016 after more than two years of work by County staff, the Friends of Silverwood Park, and the public. While details of the master plan may be altered over time to provide for inclusion of new resources or focus, the general direction outlined in the master plan is what guides park development.
Resource Links