Engaging Park Visitors to Learn More
Education for the general public at Silverwood does and will contain the same the messages of regenerating the soil, adapting to global warming, and ensuring responsible park stewardship and land conservation as park programs for growers and K-12 students.  However, that outreach may take a less-structured, more passive approach to reaching park visitors.
The Friends of Silverwood seek to engage a wide variety of park patrons with a similarly wide variety of educational offerings.  Some of those opportunities are discussed below.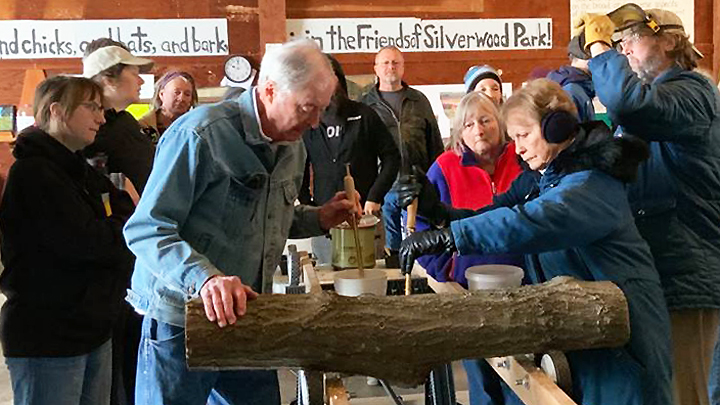 Demonstration Areas
Silverwood is still developing its demonstration areas for various agricultural practices, but some are in place now.  A two-acre pollinator prairie has been established just north of the Silverwood Farmstead as part of a Pollinator Education Project on-going in the park.  In conjunction with that project, the Dane County Environmental Council chose Silverwood as the site for a pollinator garden in a high-visitor-traffic area near the park's parking area.  Two other demonstration areas are a small heirloom apple orchard just west of the farmstead, and a still-developing tasting orchard at the top (north) of the agroforestry row-cropping demonstration area located at the park's entrance.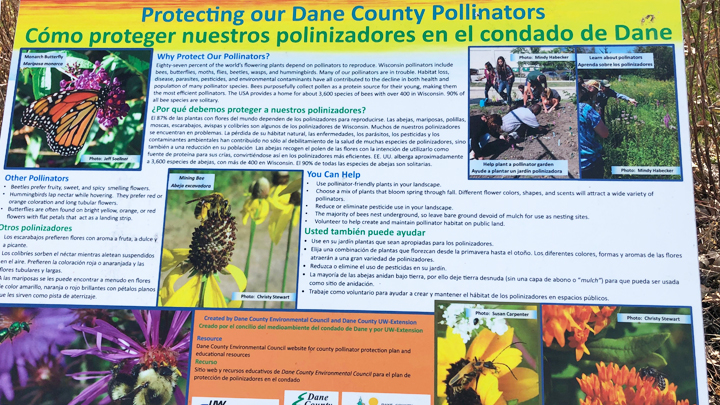 Read more about our demonstration areas on our blog:
Public Events in the Park
Annual events at Silverwood have included a Silverwood Barn Dance in June, Regenerative Field Day in August, and an autumn Harvest Fest.  Public mushroom growing workshops have been very popular with park patrons. Check out our Events page to find monthly event listings and more.
Art in the Park
In 2014, Silverwood Park hosted an exhibition of artists' work in the seven old corn cribs that line the west side of the Silverwood Farmstead.  Each exhibit engaged viewers/listeners on topics related to farming, park history or food; several of them remained on view into 2015.  The Friends of Silverwood Park seeks other opportunities to engage visitors with art in this public space.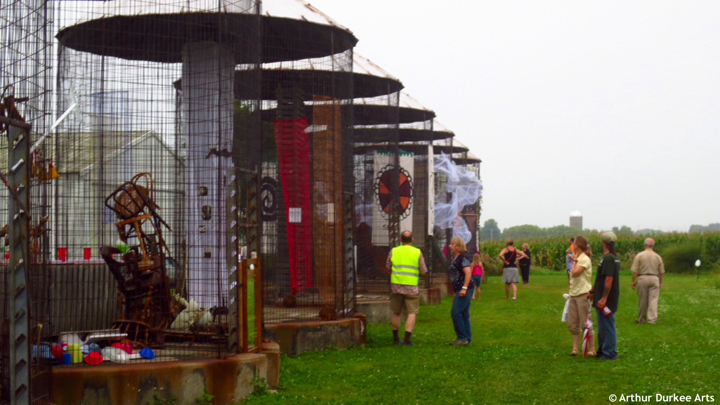 Conservation and Wildlife Awareness
The Friends of Silverwood provide occasional public education events focused on non-agricultural topics, such as bats, birds of prey, oak savanna or other subjects that pertain to general conservation or outdoor education. The Friends plan to eventually provide clear interpretive education that illustrates the "overlap" between agriculture and natural spaces, and demonstrates coexistence between poly-cultural farming and conservation that accounts for native plants and insects, and wildlife.