Frequently Updated Park News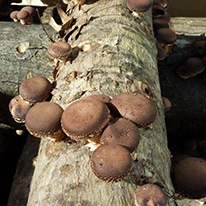 Mushroom Inoculation Workshops April 6-8 and April 13-16
Come out to the park and learn about mushroom culture! Prepare your own oak log or purchase a pre-inoculated log. Preregistration required. Multiple time slots on April 6-8 and April 13-16. Find all the details on the Events page (scroll to April listings).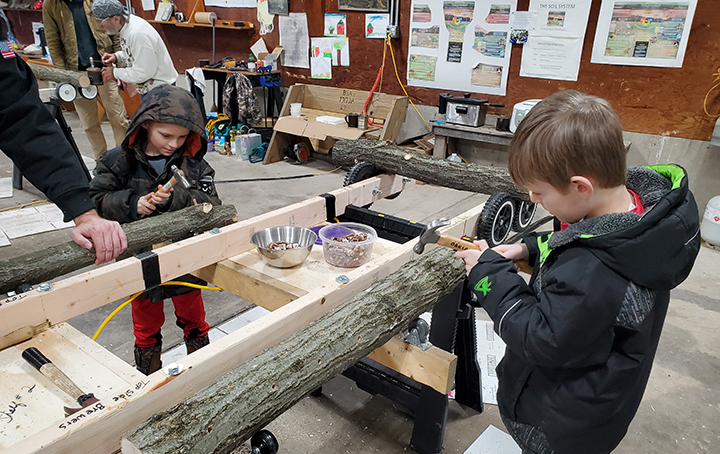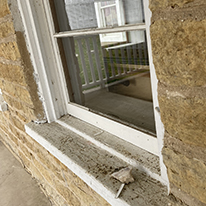 Stonehouse Visitors' Center window replacement: Our goal is to raise $10,000 and we are asking for your help.
The Friends group is currently focusing on the improvement of the 9 old, outdated windows in the historic Stone House Visitor Center and we need your help! New windows have been donated by Dave Nelson of Nelson-Young Lumber Company in Edgerton, and we are now seeking funds for the installation of the windows in order to finish this project.
Read about this project here.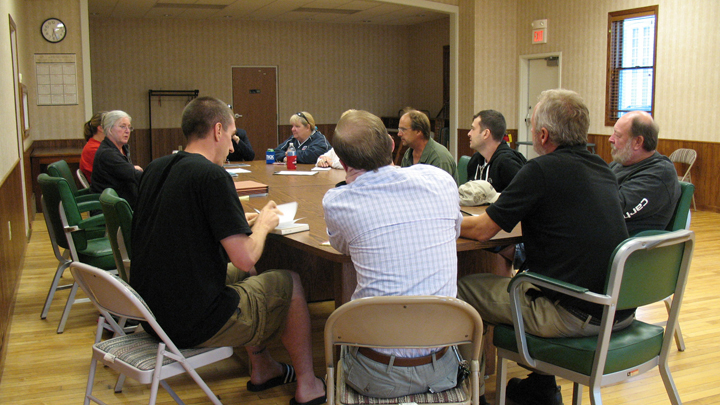 Open meeting announcement: Meeting to discuss the Mediation Agreement
A meeting will take place to discuss the Mediation Agreement with Friends of Silverwood Park and a Grower at Silverwood Park.
Place:  Stonehouse Visitor Center
Time:  3 p.m.
Date:  March 30th, 2023
The meeting will start as an open meeting.  If there are any guests we will vote to go to closed session.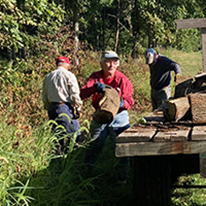 Woods Conservation Work
Rita Fox is our woodland restoration manager. Volunteer to work with her team, which often meets on Friday and Saturday mornings, starting at 9 am. Call Rita at 715-623-7277 to find out more.  If you come out to the park to work with the restoration team, be sure to bring water, and snacks, dress appropriately for the day's weather; and wear your work gloves.
Read a blog post about the woodland restoration work done in Fall 2022 here.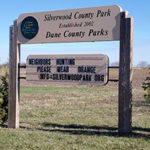 Volunteer with the Friends of Silverwood Park
Did you know that volunteering feels good--and is good for you? One of the best ways to get an idea about volunteering with the Friends of Silverwood Park is to visit the park and do a "walk and talk" with a Board member. You can contact us at info@silverwoodpark.org to set that up.
Of Interest to our Grower Partners....

Marbleseed, formerly known as MOSES
Marbleseed has announced the launch of its brand new website, to support its new name and branding. Marbleseed is the organization formerly known as the Midwest Organic and Sustainable Education Service (MOSES). For over thirty years, Marbleseed/MOSES has been working in community with the Midwest's regenerative and organic farmers. Now they are continuing that work and leveraging their social capital to grow the region's organic farming movement. The name has changed, but the work remains the same: farmer-led and rooted in organic. Visit the website to find resources, programs, events, news, and more.
Building Community Online Marbleseed is collaborating with partners to create the Ag Solidarity Network, a platform of knowledge exchange, advancement, and sharing of practices that work for farmers to succeed. The platform will be free for farmers to use: post pictures, ask questions, and receive notifications. The platform will centralize conversation threads between the various groups and facilitate networking.
Marbleseed Podcasts Dive into the most relevant topics of sustainable and organic farming through interviews with farmers and ag professionals with Marbleseed Podcasts which include MOSES Organic Farming, In Her Boots, and coming in 2023: a new show to build awareness around the 2023 Farm Bill and amplify the stories of farmers of color, beginning farmers, and veteran farmers.

If you know of upcoming events of interest to growers, gardeners, and fans of regenerative agriculture, please let us know!