Frequently Updated Park News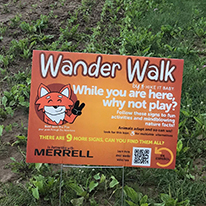 "Hike it Baby" Comes to Silverwood Park!
For the months of July, August, and September, this self-guided activity is all over Silverwood Park! Visit the park with your little one and have a Wander Walk. See this blog post for more.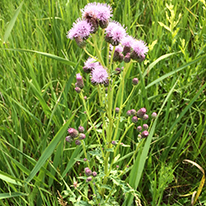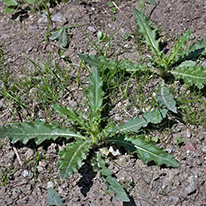 Help Us Remove Canada Thistle
Why is FoSP removing this plant? Though canada thistle is well-loved by many insect and bird species, it is on Wisconsin's list of noxious weeds. It can outcompete native plants and those that are considered desirable for wildlife and livestock foraging. Thistles can grow in dense thickets in areas with disturbed soils. Because of this noxious weed status by the state, we are required to keep the thistle population in check on Silverwood grounds.
Management techniques: Cut or mow stem and leaves at base of plant to weaken the root, ideally every three weeks. Greens can be left to break down on the land, or removed for juicing! If thistle has begun to flower or go to seed, please bag up the flower/seed, and remove from the park. (Bonus: if you are a juicer, healthy, unsprayed thistle is highly nutritious.)
Caution: Naturally, thistles are quite prickly. It is recommended that you wear long pants, long sleeves, gloves, and sturdy, work shoes or boots to minimize chances getting scratched.
Would you like to be recognized for your volunteer time? Create an account in Track It Forward: Click here.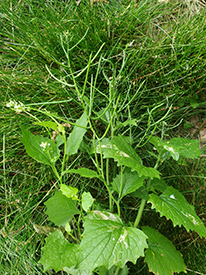 If you hike–please pull Garlic Mustard!
PLEASE help Silverwood remove the invasive, GARLIC MUSTARD!  The garlic mustard needs to be pulled out as soon as possible. Please bag the pulled weed and take out with you!  The seeds will be good for 7 years if dropped and left.
Announcements for Park Volunteers
Contact our volunteer coordinator at volunteer@silverwoodpark.org  You can also learn more about volunteering at Silverwood Park here. Create an account and you can see a full volunteer calendar at Track It Forward, our volunteer management platform. Click here to get started.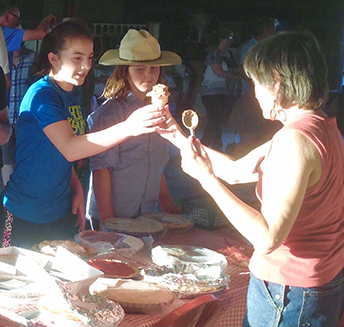 Volunteer to help with Events at the Park
The Friends of Silverwood Park are planning several upcoming events. We can use help with set-up, activities, and tear-down.
August 15th: Regenerative Agricultural Field Day: We would love your help at the Stonehouse Visitors Center to welcome attendees and serve refreshments. To find out more, visit the Event Listing.
September 25th: Harvest Fest: Help us plan an amazing celebration!
Contact Volunteer Coordinator Sarah Barlow to find out more:  volunteer@silverwoodpark.org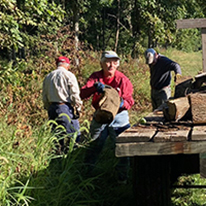 Woods Restoration work continues!
Volunteer on Fridays to work with Rita on woods restoration this summer. Meet in the parking lot or call Rita at 715-623-7277 to find our work location after 9. Bring water, and snacks, dress appropriately for the day's weather, and wear your work gloves.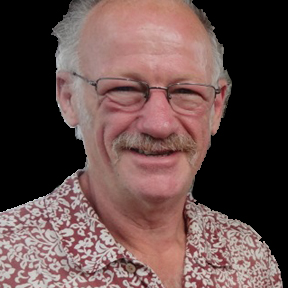 Help us with Grandma's Garden, and maybe take home some produce!
Bless us with your green thumb, or grow your inner gardener! Tasks will vary depending on the season. Some tasks you may expect to help with include transplanting, weeding, watering, laying mulch, and harvesting.
Bring with you: Garden gloves, hand shovel, and weeding tools if you have them. Dress for the weather, and have sun protection. Bring a water bottle or snacks for your comfort
Led by John Steines, 5:00-7:00pm on August  3, 6, 9, 13, 20.

Create an account in Track It Forward to let us know when you're coming and be recognized for your volunteer time. Click here.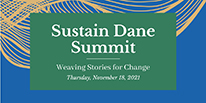 Sustain Dane Summit: Weaving Stories for Change
The Sustain Dane Summit is a day filled with education, inspiration, reflection, and connection! Thisis an interactive program and unparalleled forum for you to learn, connect, share ideas, reflect, and gain new skills to lead and inspire change. If you love what's happening here at the park, this is a great place to make connections with others who would like to know about the work of the Friends of Silverwood Park, and get inspired about ways you can lead programmatic activities at Silverwood Park.
The event is on November 18. Registration closes November 1. For more information, visit Sustain Dane Summit.