Frequently Updated Park News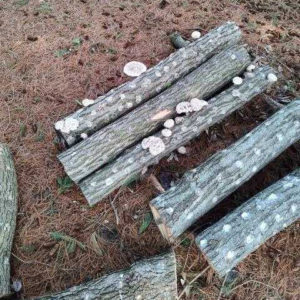 Have a Mushroom Log from 2021? Check for growth!
If you purchased a mushroom log in 2021, you might be about to dine on delicious fresh Shiitake or Oyster mushrooms! These logs are from 2021 and are producing Shiitake mushrooms after all the WET weather! Check your logs, everyone.
We still have some mushroom logs available for sale: Shiitake inoculant on Oak logs and Oyster on non-Oak. Contact Rita Fox for more information: rjantigo@yahoo.com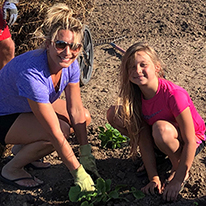 Day Camp Plans underway for Summer 2022
How many ways will your child learn about regenerative and sustainable agriculture at the Friends of Silverwood Park/ Edgerton School District Day Camp this summer? Too many to count! Find more information and how to register on our K-12 Education page, here.
Announcements for Park Volunteers
Contact our volunteer coordinator at volunteer@silverwoodpark.org  You can also learn more about volunteering at Silverwood Park here. Create an account and you can see a full volunteer calendar at Track It Forward, our volunteer management platform. Click here to get started.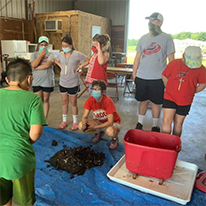 Volunteers needed to assist with Summer School Day Camp
Friends of Silverwood Park is seeking volunteers to assist with the summer school day camp.  Day camp starts on Monday, June 13 and runs on Monday and Thursday mornings from 8:00 until 11:30 through August 11.  Volunteers can choose to volunteer on either or both days and will assist with lessons and activities, including working in gardens and outdoor activities.  Contact Katie Whitten at katie.whitten@edgerton.k12.wi.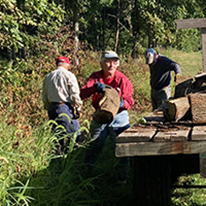 Woods Restoration work continues!
Woodland restoration work is happening on Saturdays. Volunteer to work with the team! Call Rita at 715-623-7277 to find where to meet a 9 am on Saturdays. Bring water, and snacks, dress appropriately for the day's weather; wear your work gloves.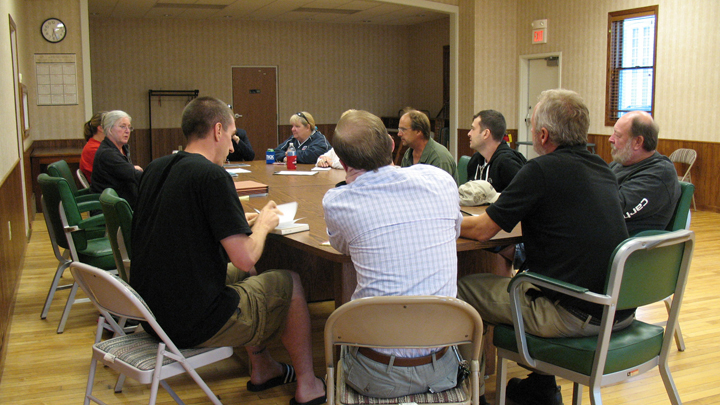 Consider joining the FoSP board!
The Board of the Friends of Silverwood Park currently has openings for new volunteers. One of the best ways to get an idea about board service is to visit the park and do a "walk and talk" with a Board member.  You can contact us at info@silverwoodpark.org to set that up.
Board meeting dates for 2022 are: 1/18/22, 3/15/22, 5/17/22, 7/19/22, 9/20/22, 11/15/22,
The agenda typically includes committee and project reports in the areas of finance, education, the Grower Program, park facilities/infrastructure, public events/recreation, and outreach/promotion.
More information about the board and its mission can be found on the Friends page.
Contact us to find out more:  volunteer@silverwoodpark.org
Grower Partners! Just for you!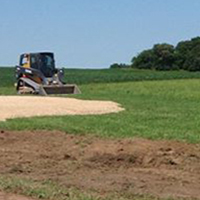 New Growers Welcome!
The Friends Of Silverwood Park Grower Partner program is happy to invite new growers to our program. We have a few garden areas available for the 2022 growing season. If you are interested and or curious in becoming a Silverwood Park Grower please contact katie@silverwoodpark.org to schedule an informative tour.

MOSES Land Access Project Updates 
From our friends at  MOSES (Midwest Organic and Sustainable Education Service)--
Building Community Online
In February, MOSES began a soft launch of our brand-new Ag Solidarity Network, a free online community platform for farmers, farmer-workers, homesteaders, and food system professionals. One thing we're especially excited about is the ability for users to find land and land access resources all in one spot. Users can identify their farmland holder status, find each other on an interactive map in the People Directory, or filter for available land on Ag Solidarity Network classifieds.  Log on and stay tuned as we put the final touches on the platform this spring!  
COMING SOON! Podcast on Land Access and Farmer Equity
Thanks to successful fall fundraising and new grant funding from National Sustainable Agriculture Coalition (NSAC) and the Regenerative Agriculture Fund (RAF), MOSES is launching a new podcast miniseries! Stay tuned this year for farmer-to-farmer storytelling around issues of land access, equity in farming, and how the 2023 Farm Bill can support a more just future for farmers. 

OGRAIN is looking for farms for on-farm trials
OGRAIN is looking for farmers  willing to be part of a SARE project led by Purdue University looking at organic-allowed fungicides for disease management in grain crops. We are specifically targeting tar spot in corn, white mold in soybeans, and fusarium in wheat. OGRAIN would supply the products to apply as well as guidance as to when/how to apply. If interested, contact Erin Silva, (608) 890-1503 or emsilva@wisc.edu. Organic Grain Resource and Information Network Website: https://ograin.cals.wisc.edu/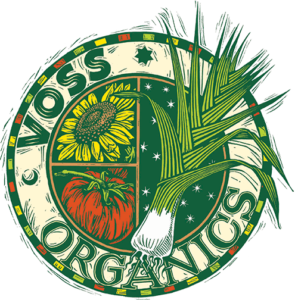 Certified organic early spring seedlings if you don't grow your own
Voss Organics is a MOSA certified, organic, sub-acre farm in Madison providing seedlings and consulting services to gardeners and market farmers and specialty produce to restaurants. We employ organic and biodynamic methods to grow robust seedlings and quality produce. Learn more at vossorganics.com.
Conferences, Events, and More of Interest to People who Love Our Local Earth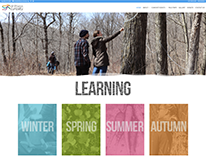 Check out Driftless Curiosity, Viola Wisconsin–a sister in spirit to Silverwood Park