Irene Silverwood Created a Park for Education
Irene Silverwood made Silverwood Park possible. In 2001, she made the decision to donate her nearly 300-acre farm to Dane County in order to create a sizable park in the southeast quadrant of the county, where there was none.
Irene taught in the Edgerton Public School system for 43 years. She was a longtime supporter of the Dane County Fair.
Irene was an Alumna of UW-Whitewater. In 1982, she received Edgerton Rotary Club's Citizen of the Year Award; in May of 2000 she received the Golden Apple Award from the Edgerton School District; and in 2002 she was the recipient of the Stewardship Award given by the Dane County Natural Land Trust (now Groundswell Conservancy). Also in 2002 she was the Tobacco Heritage Days Parade Grand Marshall.
Irene's husband, Russell Silverwood, was a farmer, and chairman of the Town of Albion Board and a member of the Dane County Board from 1949 to 1963. Irene's father-in-law, George Silverwood, purchased the farm in 1902.
"Education is my life, and I want this land to be used for education."

Beth Williams, Wisconsin State Journal 2003, obituary quoting Irene Silverwood
She donated her farm to Dane County to create a park in 2001. The farm had been in the Silverwood family's possession for 100 years.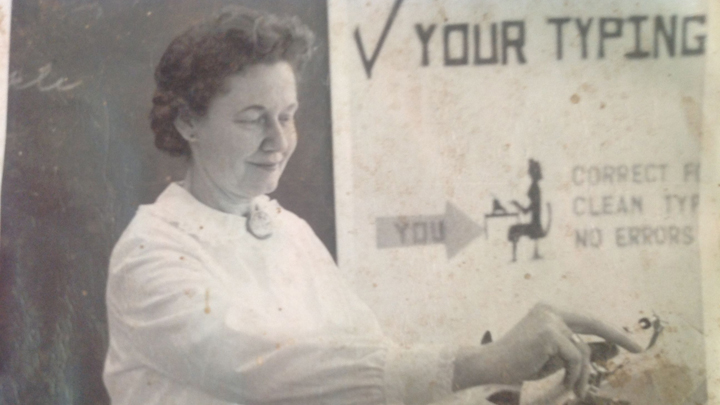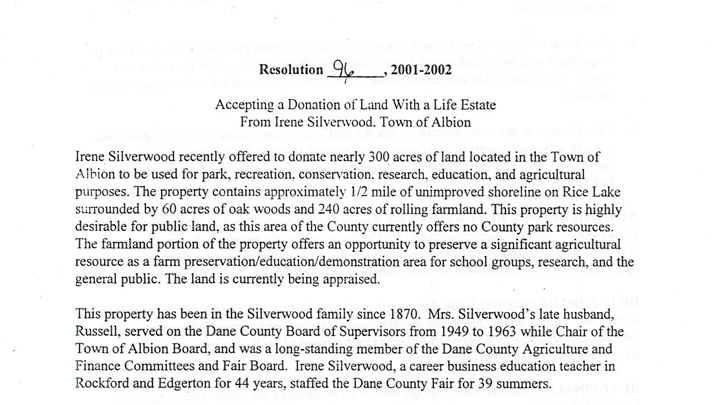 Irene Silverwood passed away in 2003.