Who are Grower Partners?
Grower Partners play an important role in helping to fulfill Irene Silverwood's vision and the Silverwood Park mission.
Silverwood's land has been tilled for decades, but its recent conversion to a public park makes it a unique site for farming. The Park's dedication to sustainable agricultural education makes it a hub for learning, innovation, and production.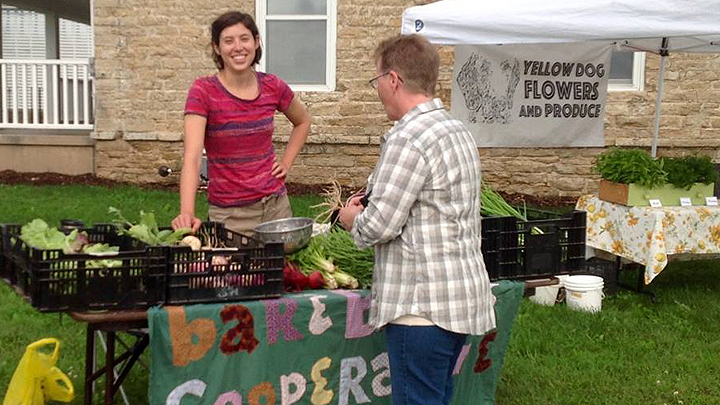 Grower partners sign a long-term lease of uncertified but functionally organic land for produce production.
Collaboration is a central element of the Grower Program at Silverwood. It provides participants an opportunity to share not only equipment and storage at the Park, but also technical and business expertise, and, possibly, labor.
Grower Partners help to fulfill our mission of sustainable agriculture education by assisting the Friends of Silverwood Park with public education. Grower Partners are asked to be available for up to 24 hours of public education, collaboration, and coordination each year.  Growers currently commit to participate in 8 hours of on-site events conducted by FOSP each year.
Apply to be a Grower Partner
The application to use agricultural lands is a three step process as follows:
Take a park tour and see the facilities
Fill out the Grower Partner application
Discuss the Grower Program and your potential needs and expectations with other Silverwood Growers and an FOSP Board member
If the application is approved, a lease between the applicant and FOSP is negotiated and signed. Growing Partners enter into a sub-lease with FOSP for use of land and pay an annual lease fee. Once approved, an applicant pays a security deposit, returnable at the end of the lease if all conditions are met. After the security deposit and lease payment are made, a Grower Partner may begin growing at Silverwood Park.
Click links for program documents:
Resources for Growers
Some entities who may provide help for Grower Partners are:
• Dane County UW Extension staff
• Wisconsin Women's Business Initiative Corporation (WWBIC) regional staff
• Other Grower Partners & collaborators: Doudlah Farms, Yellow Dog Flowers, Savanna Institute, Midwest Intertribal Agriculture Council, Midwest Organic and Sustainable Education Services (MOSES)