Thank You to Our Business Donors and Supporters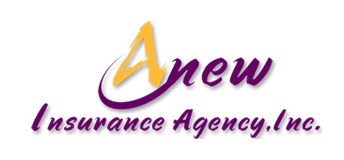 Anew Insurance Inc.
Whether you are investing to protect your family, or preserve your assets, our personalized service focuses your needs, wants, and long-term goals.
www.anewins.com
Edgerton office:
4 Lord Street
Edgerton, WI 53534
608-884-0363
donna@anewins.com
Insurance provider to Silverwood Park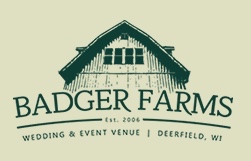 Badger Farms, LLC
A barn wedding and special events venue minutes from Madison, WI. Contact us to arrange a visit to our Wedding Barn. Your event will be Simply Perfect.
www.facebook.com/BadgerFarms
1682 Co Rd BB
Deerfield, WI 53531
608-438-2387

Beaver Tree Service
Improving the quality of life in our communities by enhancing the environment while providing quality service by highly skilled individuals at an affordable price.
www.beaver-tree.com/
N2313 Frommader Rd.
Fort Atkinson WI, 53538
920-723-1354
beavertreellc1354@gmail.com
Thank you for providing wood chips for our growers' mulch!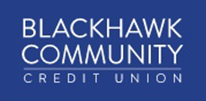 Blackhawk Community Credit Union
Helping you get more out of your money.
www.bhccu.org
PO Box 5366
Janesville, WI 53547
800-779-5555
Kara Witt, branch manager kwitt@bhccu.org
Thank you Blackhawk Community Credit Union Edgerton Branch, for sponsoring the music for Silverwood Harvest Fest!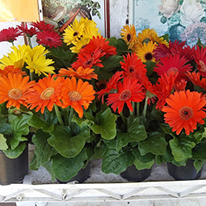 Burdick's Greenhouse
Specializing in Heirloom Tomatoes and other vegetable Plants
920-650-3652
A big "thank you!" for donating the flowers for our two planters on the East Side of the North Shed,  for many years.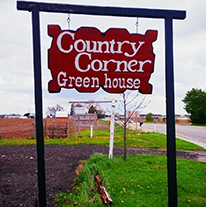 Country Corner Greenhouse
Country Corner Greenhouse just finished its 2021 season. It was awesome!
Thank you for the plants and flowers this summer!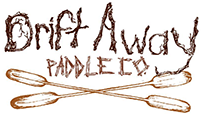 Drift Away Paddle Co.
Enjoy a fun kayaking experience! Drift Away Paddle Co rents kayaks (single and tandem), paddle boards, tubes, and canoes primarily on the lower Yahara River.  Shuttle services included.
www.driftawaypaddleco.com/   
W. Caledonia Road
Fulton, WI 53534
608-295-4348
Thanks for helping with the Silverwood Park Day Camp kayaking on Rice Lake!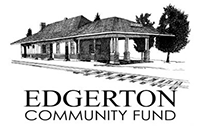 Edgerton Community Fund
Established in 2001, the Edgerton Community Fund is a permanent financial resource for the Edgerton community and a means for Edgerton supporters to match their philanthropy to community needs.
https://cfsw.org/funds/edgerton-community-fund/
c/o Community Foundation of Southern Wisconsin
121 N. Parker Dr.
Janesville, WI 53545
608-758-0883
deedra@cfsw.org
Thank you for the grant which provided WiFi access and presentation/research equipment for the Silverwood Park Day Camp.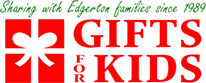 Edgerton Gifts for Kids
Gifts For Kids is committed to providing gifts and opportunities to the children of our community and organizations that support them.
www.edgertongiftsforkids.org/
PO Box 144
Edgerton, WI 53534
608-751-1052
GiftsForKids1989@gmail.com
Thank you to Gifts for Kids for providing the Silverwood and Edgerton School District Summer School Day Camp with funding for kayaking, compost bins, tools, and food supplies for labs!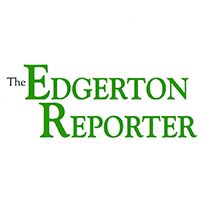 The Edgerton Reporter
Your #1 Source for News and Advertising in the Edgerton Area Since 1874.
www.facebook.com/edgertonreporter/
51 N. Henry St.
Edgerton, WI 53534
608-884-3367
info@edgertonreporter.com
The Edgerton in Reporter is a hometown newspaper in Edgerton, Wisconsin, owned and published by Diane Everson. Diane has donated advertising space for all of the Friends of Silverwood Parks events. In addition, she published many stories on the projects and events at Silverwood County Park, some written by staff reporters and some submitted by Friends of Silverwood Park.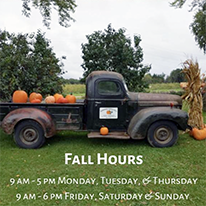 Hermanson Pumpkin Patch
Pumpkins, squash, Indian corn, gourds, dried birdhouse gourds, corn shocks, straw bales, and more! Buy in yard or pick your own.
www.facebook.com/Hermansonpumpkinpatch/
127 County Road N
Edgerton, WI 53534
608-751-9334
Thank you for providing our Edgerton Summer School students with pumpkins and for your help with decorations for Silverwood Harvest Fest!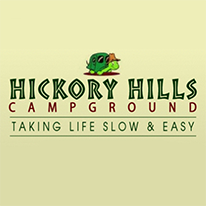 Hickory Hills Campground
Join us for a great family camping experience in a beautiful wooded setting just across the lake from Silverwood Park.
www.campathickoryhills.com/
856 Hillside Rd.
Edgerton, WI 53534
608-884-6327
manager@campathickoryhills.com
Thanks for letting us use their beach for our kayak launch, as well as golf carts to transport the students from the parking lot to the beach and the water park for a swim after. We had a great day kayaking and testing water samples.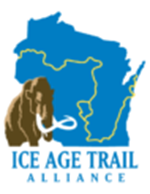 Ice Age Trail Volunteer Alliance, Dane County Chapter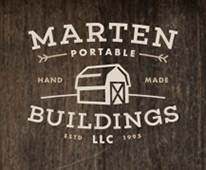 Marten Portable Buildings
Hand crafted, durable, portable buildings, custom built to your specs.
martenportablebuildings.com
1540 Robinson Hill Rd,
Stonefort, IL 62987
618-994-4330
info@martenbuildings.com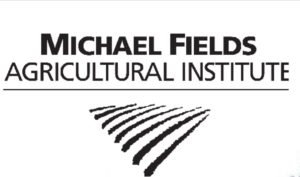 Michael Fields Agricultural Institute
Building more equitable and healthy food systems. Increasing agricultural resilience through stakeholder-guided programming that addresses pressing economic, social, and environmental issues.
michaelfields.org
N8030 Townline Road
East Troy, WI 53120
262-642-3303
web@michaelfields.org
Educational supporter of Silverwood Park's K-12 Summer Camp
West Star Organics
​Your source for a successful organic garden
www.weststarorganics.com
2555 W. Star Road
Cottage Grove, WI 53527
608-347-4346
info@weststarorganics.com
Thank you for donating plants each year for our Edgerton summer school camp.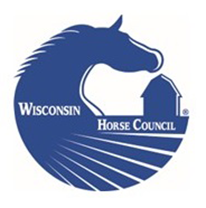 Wisconsin Horse Council
Wisconsin Horse Council
Taking a pro-active role in the future growth and development of the equine industry in Wisconsin. www.wisconsinhorsecouncil.org/
P.O. Box 72
Columbus, WI 53925
920-623-0393
info@wisconsinhorsecouncil.org
Thanks for supporting Silverwood Park with your WHC Trails Grant, volunteer efforts, and park use.