Day Camp Summer 2022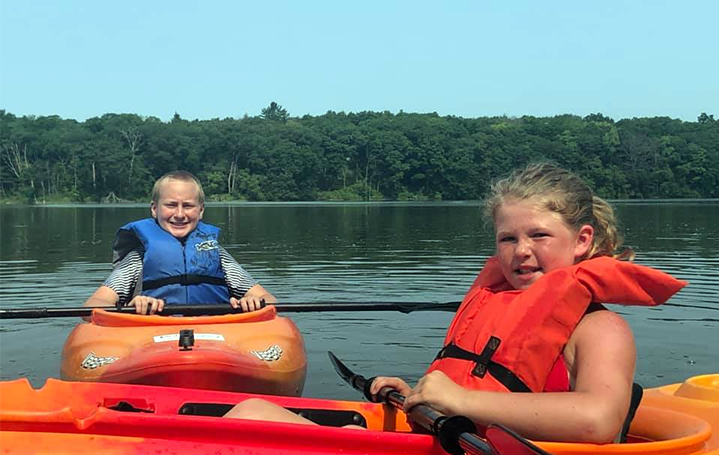 Friends of Silverwood Park/Edgerton School District Day Camp
Registration is now full for Day Camp for Summer 2022. Kids will be learning about regenerative and sustainable agriculture and getting to experience hiking, kayaking, canoeing, and much more. Read about Day Camp 2021 here. From that page, you'll find links to photos and descriptions of each day's activities in Summer 2021.
Summer - and Other - School at Silverwood
Children, from kindergarten to high school seniors, are a target audience for Silverwood Park's message of regenerative agriculture.
The Edgerton School District has conducted summer school classes at Silverwood Park since 2014.  Now those three-week sessions in June include Kindergarten, Elementary levels and Middle School, too.
In 2020, in response to the Covid-19 pandemic, family gardening groups replaced the usual summer school program. Safely distanced, and supported with online learning resources, some students and their families worked garden plots at the park.
In 2021, in-person summer school resumed.