Gardening for Edgerton School District students
We've partnered in recent years with the Edgerton School District to educate young people about sustainable agriculture. In summer 2020, about 30 Edgerton-area students and their families participated in a hands-on gardening experience at Silverwood. Teacher Barb Gausman provided an orientation to gardening at Silverwood to family groups, with masks and social distancing. Each family was assigned a 10 by 30 garden to cultivate. Plots were spaced at least 6 feet apart, so families could work in their gardens and keep a safe distance from others during the coronavirus pandemic. Advice and resources were provided via Google Classroom.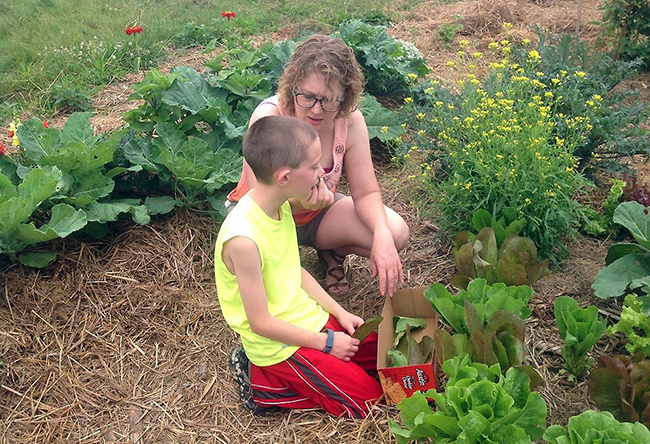 What participants are saying:
"We loved getting to use the beautiful land, growing our own food, meeting new gardening friends." 

"Our children learned that a garden is a demanding project with weeding and watering but the outcome is worth it." 

"Because of this experience, we will visit the park (it felt like our second home all summer!) and would love to garden at Silverwood again."
Click here for resources used in the summer program about planting and maintaining your garden, foraging in nature, science and creative activities
Previous collaborations with Edgerton High School
Agriculture students grew tomatoes, green and jalapenos peppers for salsa at Silverwood Park.  The harvested vegetables were processed by Innovation Kitchens, LLC in Dodgeville.  Art students designed the food label and marketing students created a plan for marketing the Tider Salsa at local retail establishments.  
Agriculture students and staff planted a garden at Silverwood; produce was donated to Edgerton Community Outreach and the school lunch program. Alternative program students planted and harvested winter carrots and donated them to Community Outreach.