Two of the most-photographed structures in the Silverwood Park farmstead were victims of the big storm on June 15th. The linear corn crib was completely toppled. The wire corn crib with the big face posters from the "Terra Externa" art exhibit of 2015 also took a hit from the wind and will be removed.
The North Shed received some damage, as did some outbuildings and the hoop house. Some trees came down in the area of the woods that is being restored to Oak Savanna.
Most of the time, we appreciate how being on a ridge keeps Silverwood Park a cool and breezy place, even on hot summer days. However, its high elevation proved a disadvantage when the big windstorm came through. Photos by Rita Fox.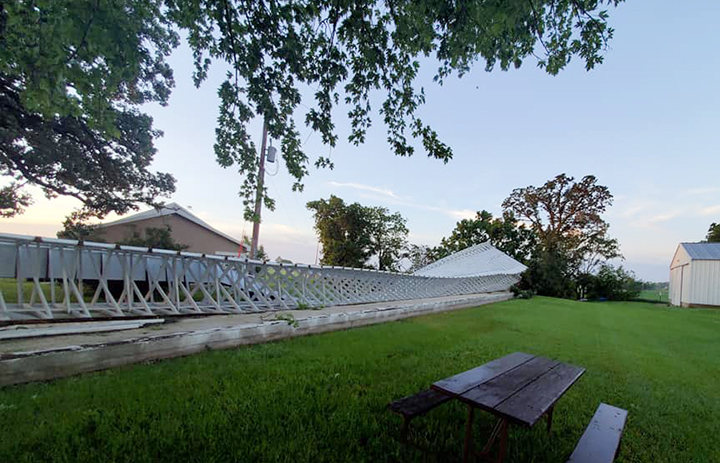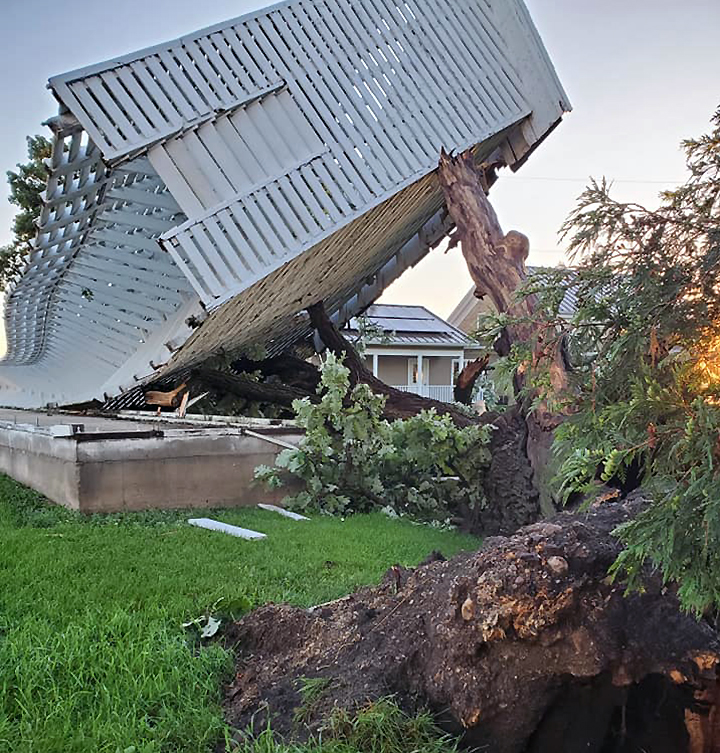 The tall linear corn crib was knocked off its cement base by an oak tree at the south end of the farmhouse lawn. One end was propped up by the tree's trunk. The remains of the corn crib was safely removed in the days following the storm.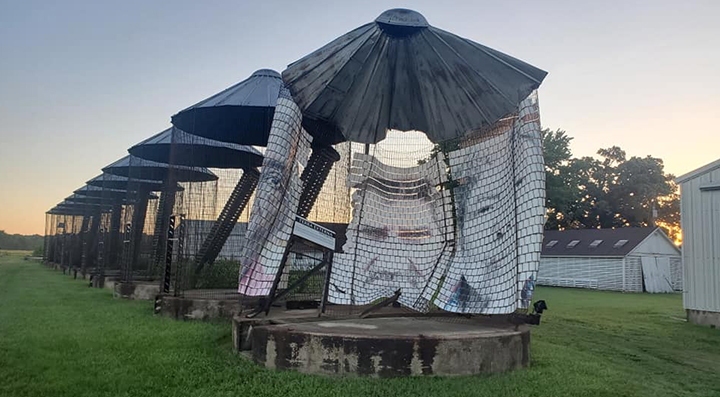 The round wire corn crib closest to Highway 106 caved inward. Sadly, the faces cannot be salvaged.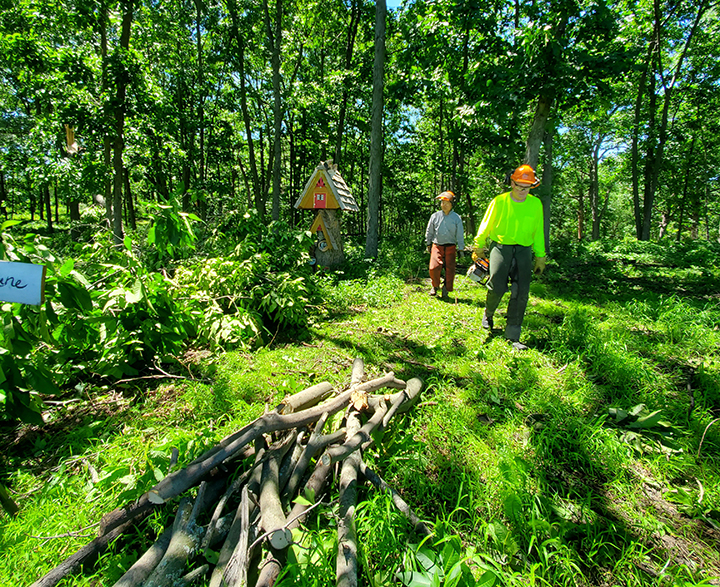 Cleanup was needed in the area around the Mulberry House–luckily the sculpture was not touched.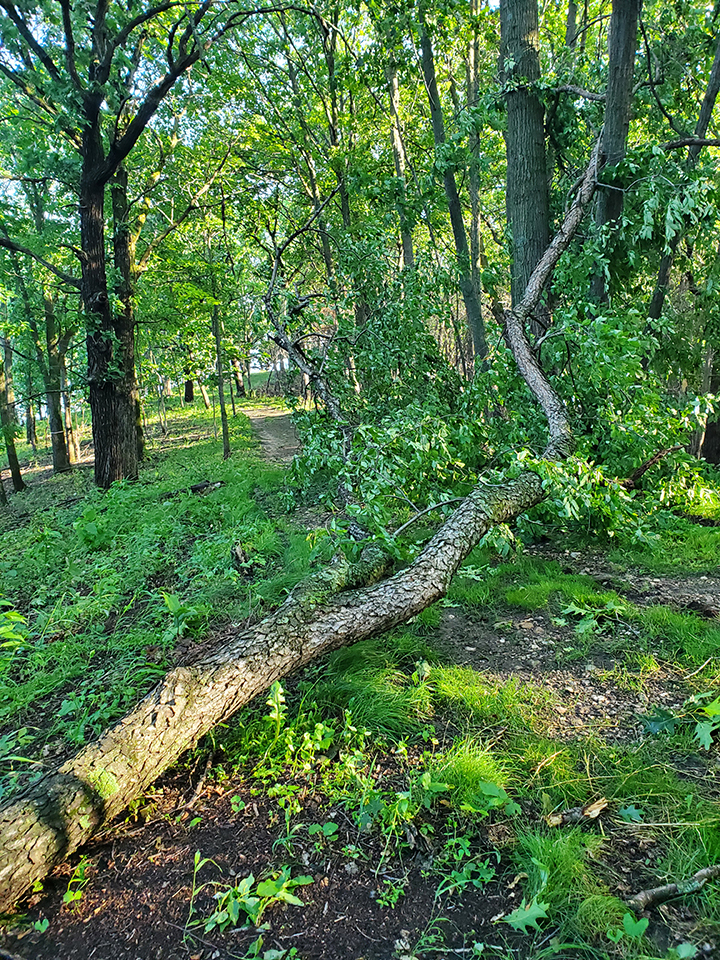 Trees fell across trails and needed to be removed.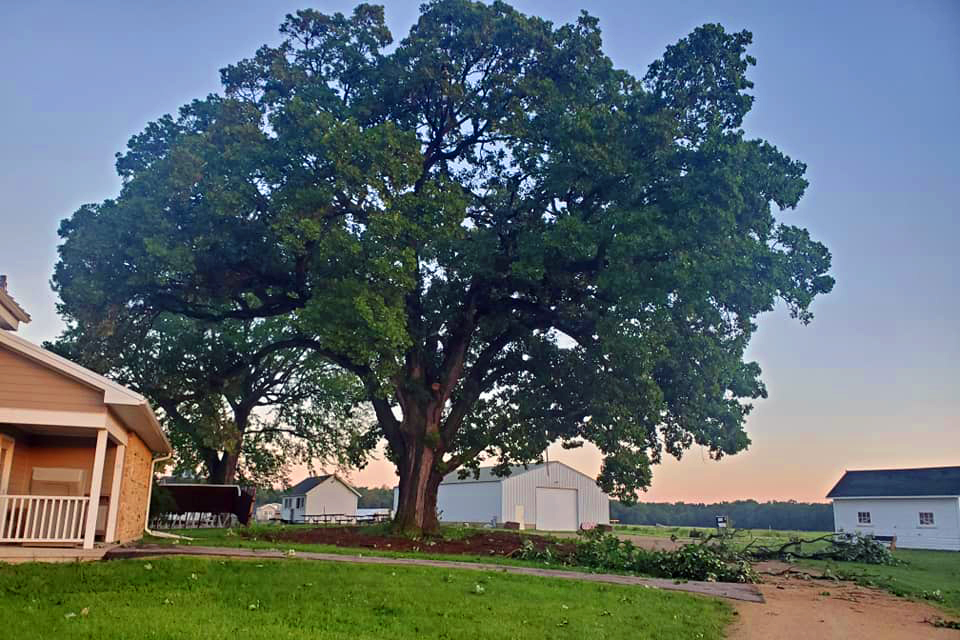 We are grateful that our 333 year old "Mother Oak" by the Stonehouse Visitors Center survived with only some limb damage. It will be treated to prevent Oak Wilt.
By Sarah White