By Sarah White
I took a walk at Silverwood Park on Friday morning, 9/4/20. I arrived about 7:45 that morning.
I started out up the farm lane to the north.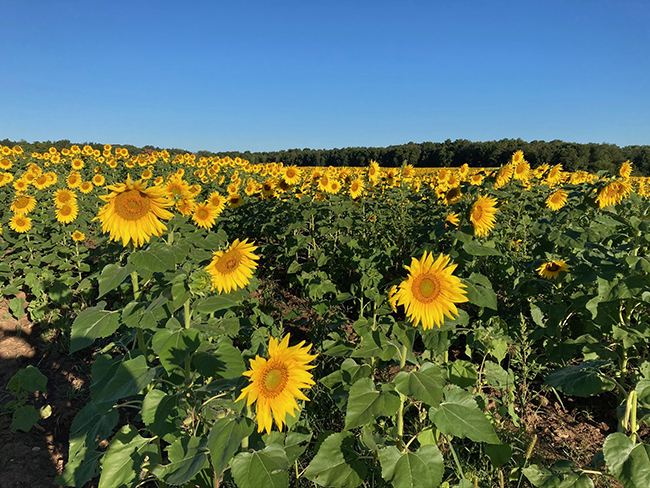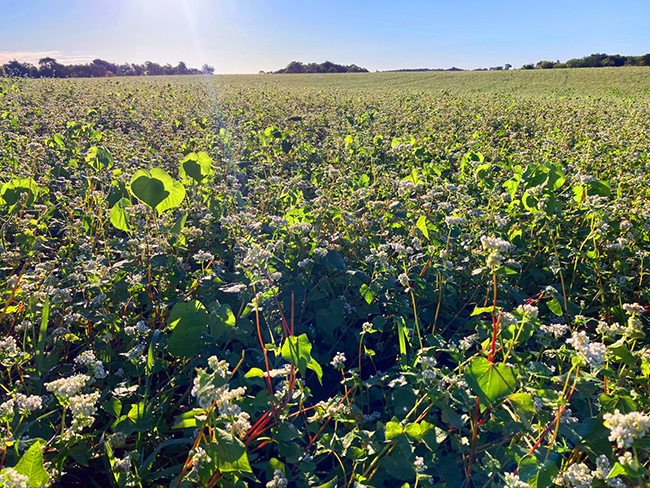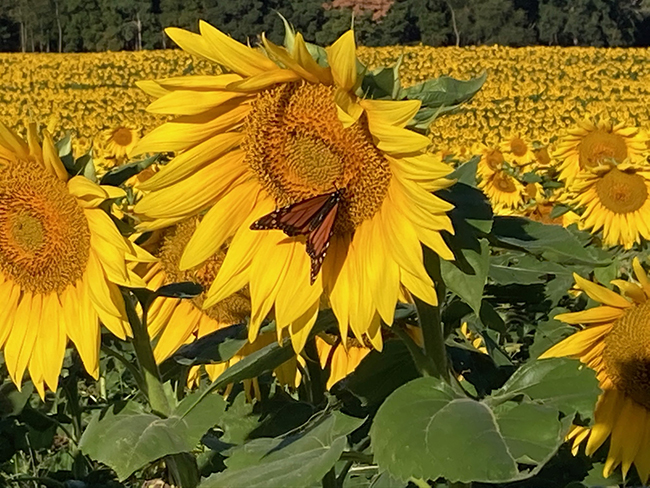 Monarchs danced with me all the way around to the entrance to the woods at the bottom of the north field.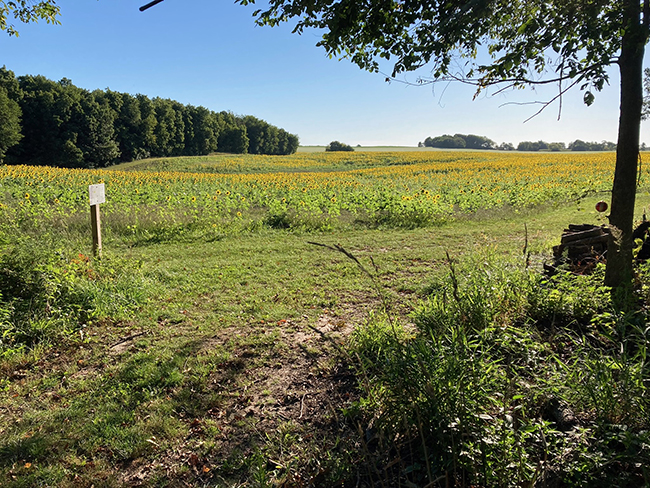 After walking through the woods to the south boundary of the park, I took the south-east trail down to the lakefront. There I found the canoe launch.
The canoes looked as eager jump in the water as a golden retriever offered a ride in the car.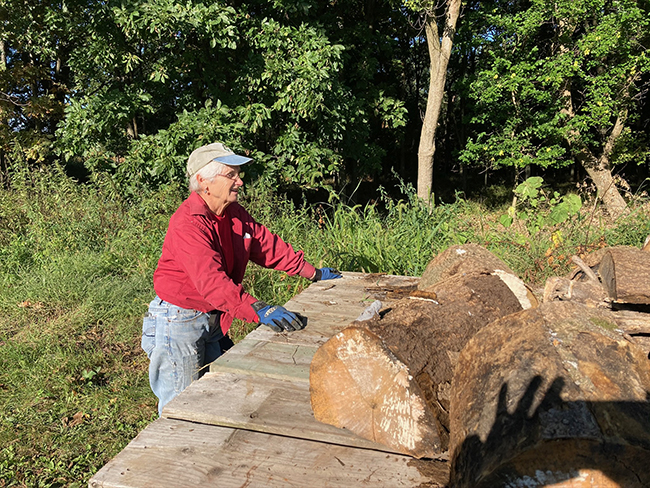 On my way back to the farmstead, I encountered Rita and volunteers Yoshi Saimi and Mike Meier loading dried cut wood onto a wagon.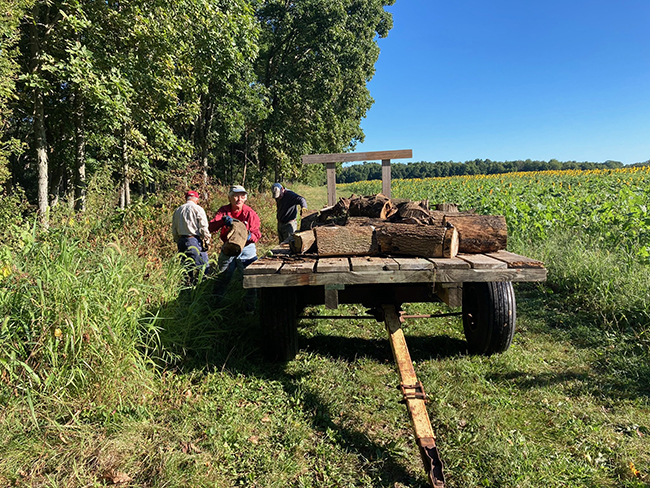 Well, not quite the end. At the farmstead, I spent a couple of minutes in one of the chairs enjoying an apple and writing in my journal.
Silverwood Farm Park offers so much, and all of it is beautiful!