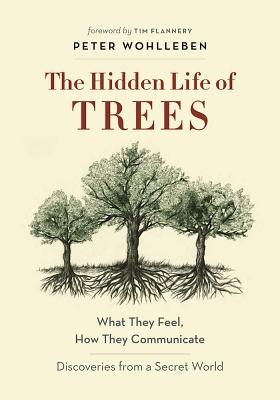 In The Hidden Life of Trees, Peter Wohlleben shares his deep love of woods and forests and explains the amazing processes of life, death, and regeneration he has observed in the woodland and the amazing scientific processes behind the wonders of which we are blissfully unaware. (goodreads.com)
Read and discuss this book at Silverwood County Park (771 Silver Lane, Edgerton) on June 22 at 7:00 pm. We will meet on the front porch of the Stone House.
Join the group for a hike through the woods (roughly 1 mile) at 6:00 pm. Stay for the sunset over the prairie at 8:30. Bring a lawn or camp chair.
Books available at the Edgerton Public Library.
Sponsored by Friends of Silverwood Park, United Women in Faith – Edgerton United Methodist Church, and the Edgerton Public Library.
2023-06-22 19:00
2023-06-22 21:00
America/Chicago
The Hidden Life of Trees – Community Book Read
In The Hidden Life of Trees, Peter Wohlleben shares his deep love of woods and forests and explains the amazing processes of life, death, and regeneration he has observed in the woodland and the amazing scientific processes behind the wonders of which we are blissfully unaware. (goodreads.com) Read and discuss this book at Silverwood County […]
771 Silver Lane, Edgerton WI 53534
whitesarah.cnf@gmail.com