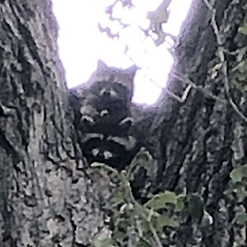 Presenter Ryan Ellifson, President Friends of Silverwood Park and a Licensed Wisconsin Trapper and Trapper Education Instructor,
will share strategies for growers and home gardeners on how to control pesky predators in this workshop.
Topics to be covered include:
Wisconsin Trapping regulations
How to identify the animal(s) causing the damage
What type of traps can you use
How to deal with the trapped animal
How to build a trapping box for small mammals (gophers, ground squirrels)
Ryan will share links to helpful resources. Bring your questions and concerns and get expert 1:1 help.
This is a free event. No pre-registration required.
Add to Calendar
2022-08-07 15:00
2022-08-07 16:30
America/Chicago
Nuisance Animal Trapping and Removal
Presenter Ryan Ellifson, President Friends of Silverwood Park and a Licensed Wisconsin Trapper and Trapper Education Instructor, will share strategies for growers and home gardeners on how to control pesky predators in this workshop. Topics to be covered include: Wisconsin Trapping regulations How to identify the animal(s) causing the damage What type of traps can you […]
771 Silver Lane, Edgerton WI 53534
whitesarah.cnf@gmail.com