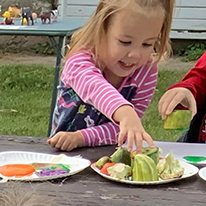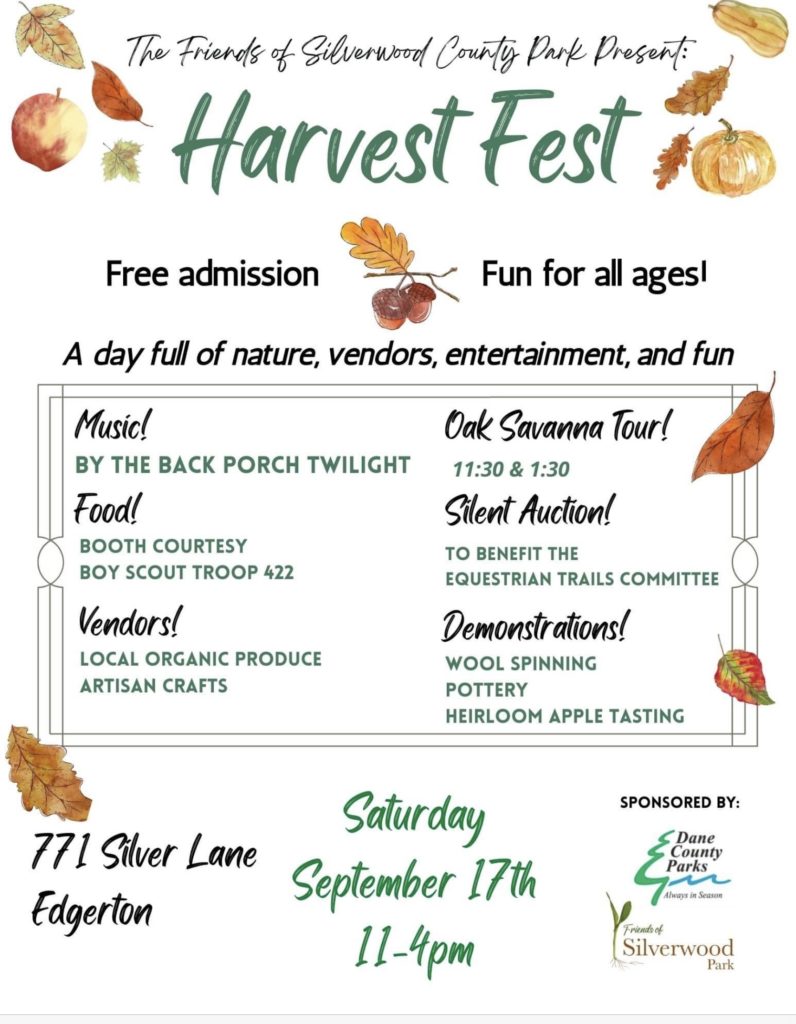 Celebrate the beauty of the season in this FREE and Family Friendly event at Silverwood County Park.
Music by the band "Back Porch Twilight."
Pottery Demonstrations courtesy of the Arts Council of Edgerton with wheels for hands on throwing
Spinning demonstrations at the wool arts booth
Dan Bussey will bring his knowledge of Heirloom Apples and have several examples for tasting
Kid's Crafts
Pie and beverage booth (for purchase)
Food booth courtesy of Edgerton Boy Scout Troop 422 (for purchase)
Would you like to volunteer to help at Silverwood Harvest Fest? Volunteering is a great way to get to know more about the "who" and "what" of Silverwood Park! Follow this link to Track It Forward, our volunteer coordination tool, where you can register for an account and choose an event volunteer task. Thank you, Volunteers, who make events like this possible.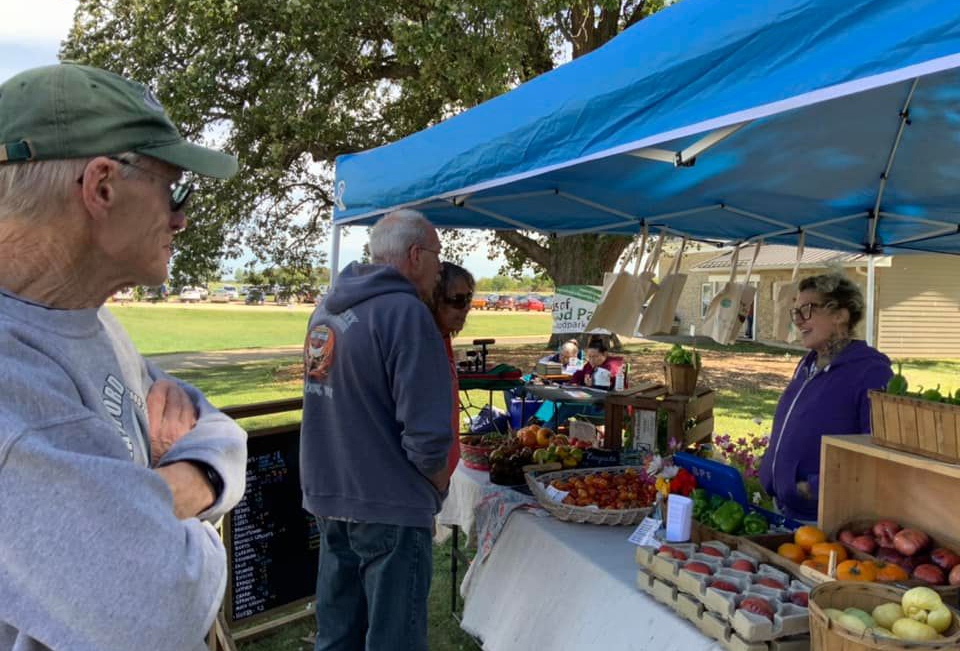 2022-09-17 11:00
2022-09-17 16:00
America/Chicago
Harvest Fest 2022
Celebrate the beauty of the season in this FREE and Family Friendly event at Silverwood County Park. Music by the band "Back Porch Twilight." Pottery Demonstrations courtesy of the Arts Council of Edgerton with wheels for hands on throwing Spinning demonstrations at the wool arts booth Dan Bussey will bring his knowledge of Heirloom Apples […]
771 Silver Lane, Edgerton WI 53534
whitesarah.cnf@gmail.com