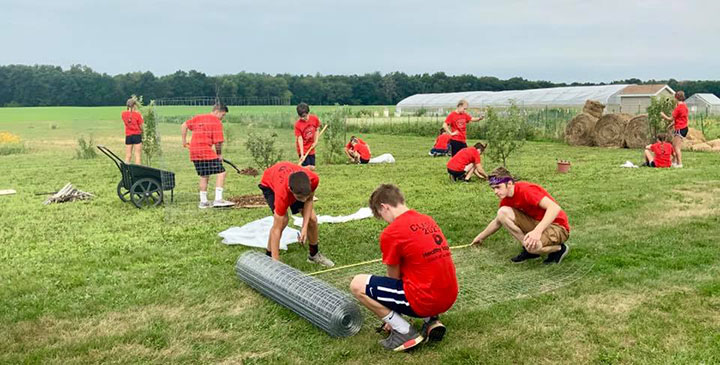 Attention all 8th graders and parents/guardians in the Edgerton School District: EHS Welcomes the Class of 2025 to Freshman Summit!
If you know a Freshman in the Edgerton School District who should participate, please tell them to contact Ms. Dresen for more information. emily.dresen@edgerton.k12.wi.us.
Freshman Summit is an excellent opportunity for students to learn valuable information about high school, get to know upperclassmen, meet future teachers, and gain confidence as they challenge themselves both physically and mentally.
During Freshman Summit, student volunteers do important maintenance and improvement tasks at Silverwood Park. This year students will be painting outbuildings, fencing Irene's Orchard, doing woodland restoration, mulching trees, working in the Prairie and Grandma's Garden, and helping with the new Meditation Labyrinth. Adult volunteers will supervise in each area.
Lunch is provided.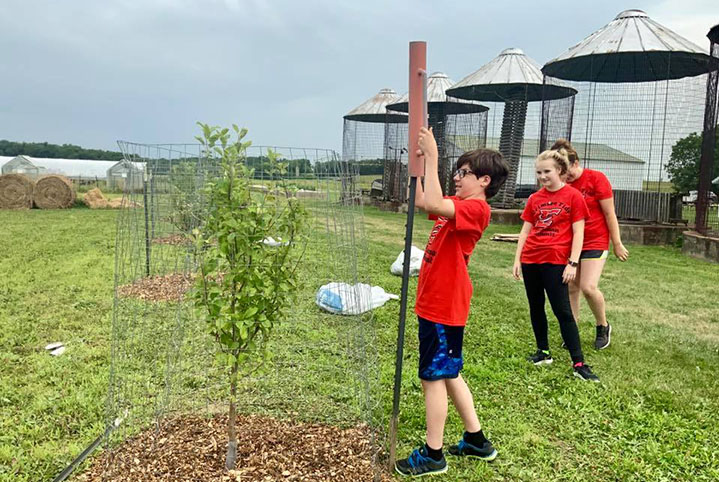 If you would like to volunteer to help with Freshman Summit, please contact volunteer@silverwoodpark.org.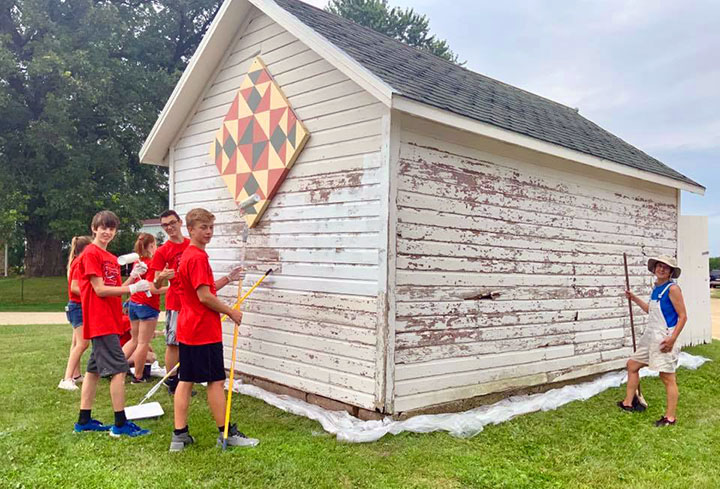 Photos are from Freshman Summit 2019. No Summit was held at Silverwood Park in 2020 because of the coronavirus pandemic.
2021-07-27 08:00
2021-07-27 14:45
America/Chicago
Edgerton School District Freshman Summit
Attention all 8th graders and parents/guardians in the Edgerton School District: EHS Welcomes the Class of 2025 to Freshman Summit! If you know a Freshman in the Edgerton School District who should participate, please tell them to contact Ms. Dresen for more information. emily.dresen@edgerton.k12.wi.us. Freshman Summit is an excellent opportunity for students to learn valuable information […]
71 Silver Lane, Edgerton WI 53534
whitesarah.cnf@gmail.com