Support the Stonehouse Window Campaign
December, 2022 Update
Thank you to all the sponsors who have donated so far! This announcement appeared in the Edgerton Reporter recently. Since then we have passed the halfway mark to our goal of $10,000 to fund replacement of the windows in the Stonehouse, but we're not there yet.  Please consider contributing to this project.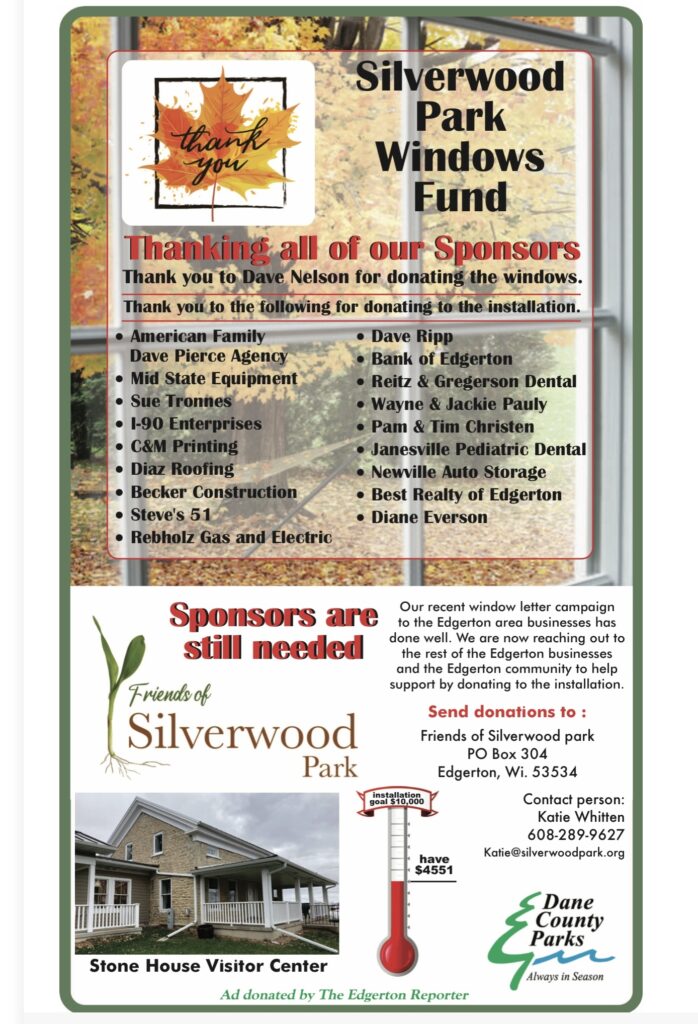 ---
September, 2022
Dear Silverwood Park Users,
Silverwood County Park, somewhat of a hidden gem located just 6 miles NE of Edgerton, has been a growing site for agricultural education and recreation for students and adults in the area since 2014. The Friends of Silverwood Park (FoSP), a non-profit volunteer organization dedicated to development and maintenance of this Dane County Park, was formed in 2014 and has been working hard to promote this beautiful park and offer opportunities for all. FoSP has also been working hard to raise funds to maintain and improve the Silverwood farmstead.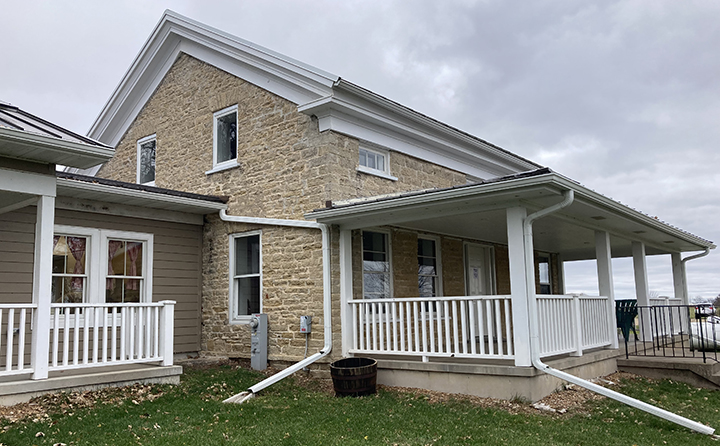 The Friends group is currently focusing on the improvement of the 9 old, outdated windows in the historic Stone House Visitor Center and we need your help!  New windows have been donated by Dave Nelson of Nelson-Young Lumber Company in Edgerton, and we are now seeking funds for the installation of the windows in order to finish this project.
Our goal is to raise $10,000 and we are asking for your help.
$1000 — Your family's name will go on a plaque mounted on a pillar in the Stone House Visitor Center
$500 — Your family's name will be recognized in a "Thank You" notice in the Edgerton Reporter
Up to $500— You will receive a recognition letter of your tax-deductible donation
Donations may be sent to: Friends of Silverwood Park, P.O. Box 304,  Edgerton, WI  53534.
Thank you for your support,